FROM: CALU HOCKEY
RE: HOCKEYVILLE GALA - ON CAMPUS!
Sent: 9/8/2017 10:34:25 AM
To: Students, Faculty, Staff
---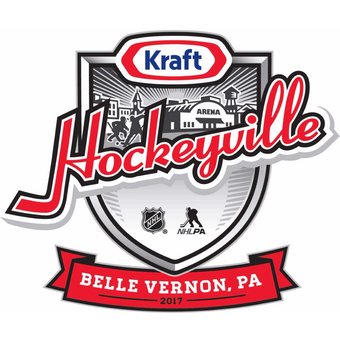 In celebration of Kraft Hockeyville™ USA 2017,
the Mon Ice Project invites you to attend!
MON ICE PROJECT GALA
Friday, September 22, 2017
6:30 p.m. – 10:30 p.m.
Convocation Center, California University of Pennsylvania
Event emcee is former NHL All-Star and current NBC Sports analyst JEREMY ROENICK
SCHEDULE OF EVENTS
6:30 p.m. - 7:30 p.m. Reception, Pictures, Auctions
7:30 p.m. Program
7:45 p.m. - 10:30 p.m. Dinner Stations, Casino Gaming Tables, Live-Silent-Prize Auctions, Music/Dancing
Tickets available for purchase online (see below)
Attire is semi-formal, must be 21 or over to attend
All proceeds benefit the Mon Ice Project, a nonprofit charitable organization
Check out www.moniceproject.org for more information on the Gala & for all the Hockeyville events: Rise Against Hunger, Gala, 5K Color Run, Parade, Fun Fair & more!
FREE TICKETS for the NHL Preseason Hockeyville Game between the Pgh Penguins & St. Louis Blues on Sept. 24th & for the Penguins morning skate!
COME TO ROSTRAVER ICE ARENA on these dates/times to sign up for tickets!
Please read official ticketing rules found at: www.moniceproject.org
Friday, September 8th: 6:00 PM – 9:00 PM
Saturday, September 9th: 9:00 AM – 11:00 AM & 1:00 PM – 4:00 PM
Monday, September 11th: 6:00 PM – 9:00 PM
Questions? Email Brenda DePaoli (depaoli@calu.edu) or Jamison Roth (roth_j@calu.edu)