FROM: Department of Recreational Services
RE: Glow Week!!!
Sent: 10/20/2019 7:53:29 PM
To: Students, Faculty, Staff
---
Ready, Set, Glow! Glow Week is back! Time to break out your best white and neon colors! Join us for a week of glow in the dark and black light activities starting on Monday, November 4th!
Reserve your spot now! Participants for Glow Dodgeball, Glowga, and Glow Cycle will need to register on www.imleagues.com/cup ahead of time.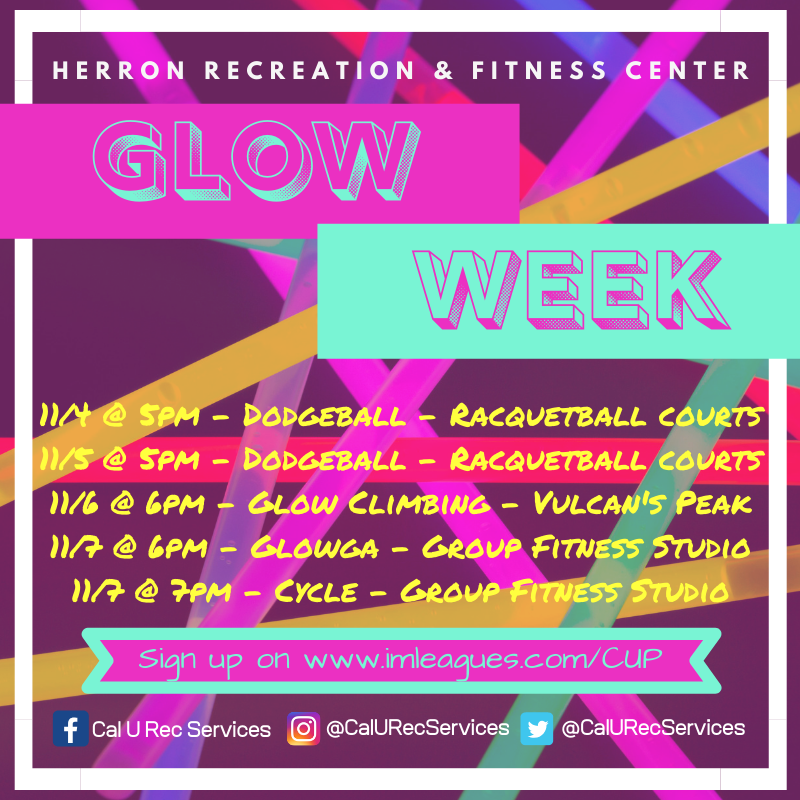 For more information or questions, please contact Terry Carnathan at 724-938-4820 or carnathan@calu.edu.