FROM: Department of Recreational Services
RE: Winter Wonderland Cycle!
Sent: 12/4/2019 10:38:45 PM
To: Students, Faculty, Staff
---
Join us for a special Winter Wonderland Cycle today!
Cycle to some of your favorite holiday classics at 12pm and 7pm in the racquetball courts at Herron Recreation and Fitness Center.
Participants are encouraged to sign up on www.imleagues.com/cup!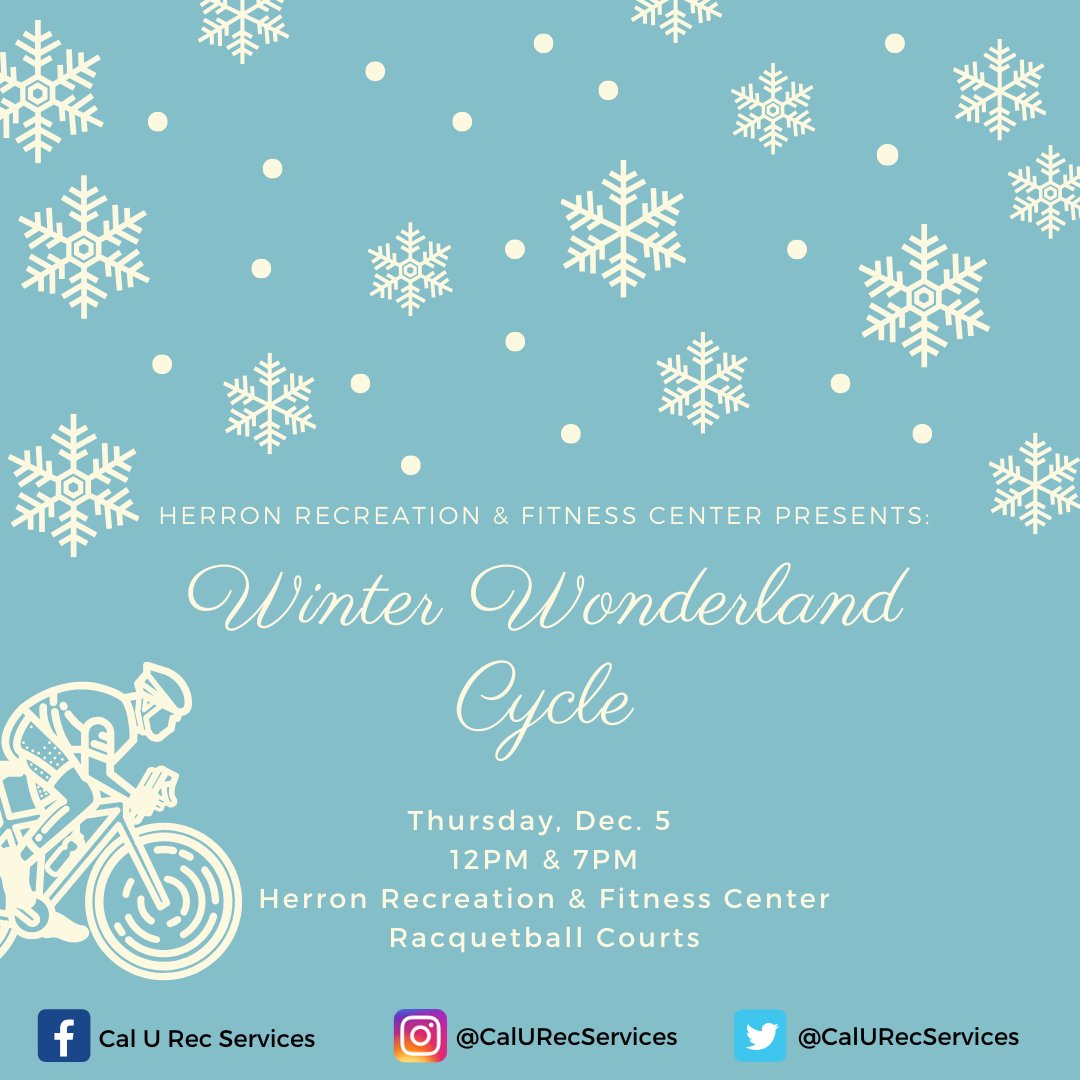 For questions or more information, please contact Terry Carnathan at 724-938-4820.