FROM: Department of Recreational Services RE: Workout Wizard Challenge
Sent:
2/25/2020 7:46:36 PM
To:
Students, Faculty, Staff
---
The Workout Wizard Challenge is coming soon! Stop by Herron Recreation and Fitness Center to participate in the newest challenge on our Expresso Bikes!
Riders who reach the goal of 10 hours will be entered into a lottery for a chance at $100! Top 3 riders will receive a t-shirt!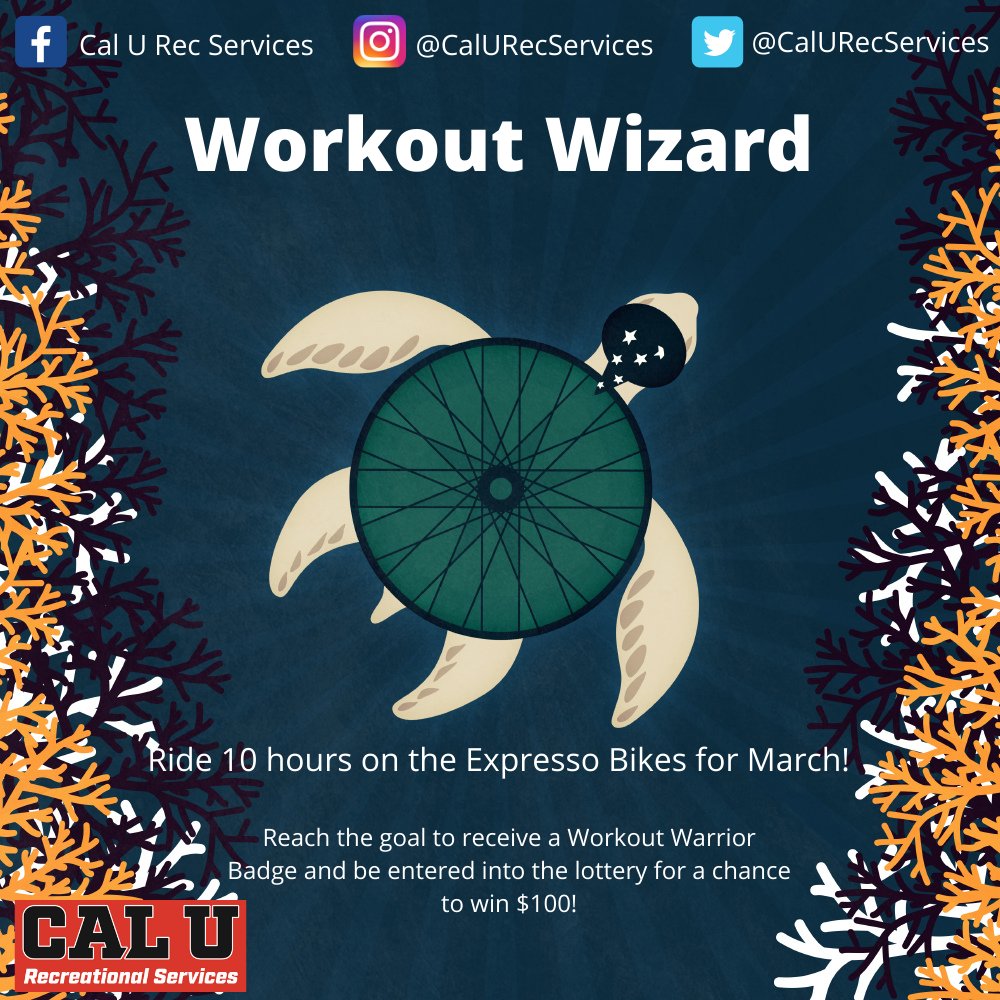 For more information or questions, please contact Terry Carnathan at carnathan@calu.edu or 724-938-4820.