FROM: Department of Recreational Services RE: Spring Break Hours
Sent:
3/5/2020 10:24:18 PM
To:
Students, Faculty, Staff
---
Check us out during your Spring Break! We'll be open 10am-6pm Monday through Friday!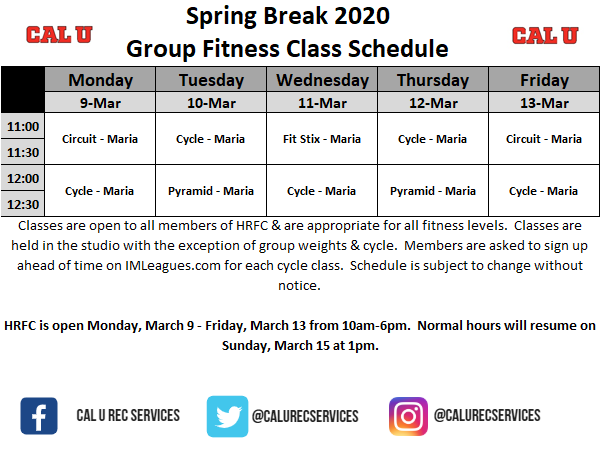 Normal hours will resume on Sunday, March 15 at 1pm!
For more information or questions please contact Terry Carnathan at 724-938-4820 or carnathan@calu.edu.